From backyards to beaches, pro tournaments to pools, Cobra's portable volleyball net systems stand up to whatever you can spike, smash, or throw at them – indoors, outdoors, and anywhere at all!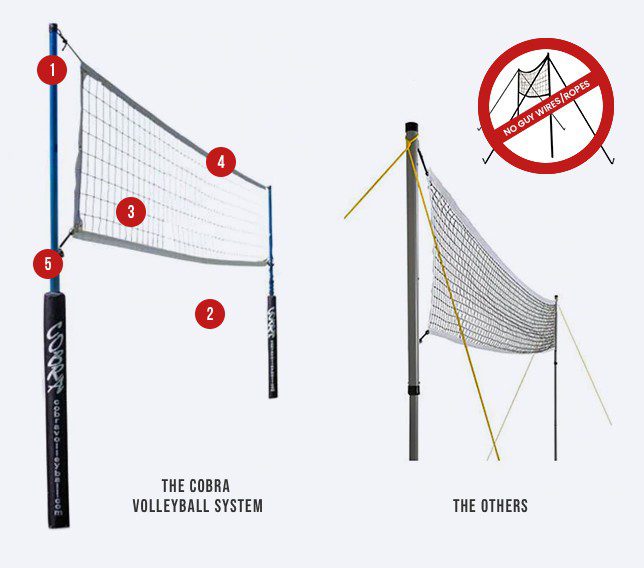 Designed to set up quickly, and last a lifetime.
No Guy Wires/Ropes
Fast One Person Set Up
Superior Net Play
Stays Tight All Game
Versatile – Play 5 Different Games
Our Most Popular Net Systems
We do custom size nets, installation on artificial turf or concrete, custom pool designs, special applications, and more.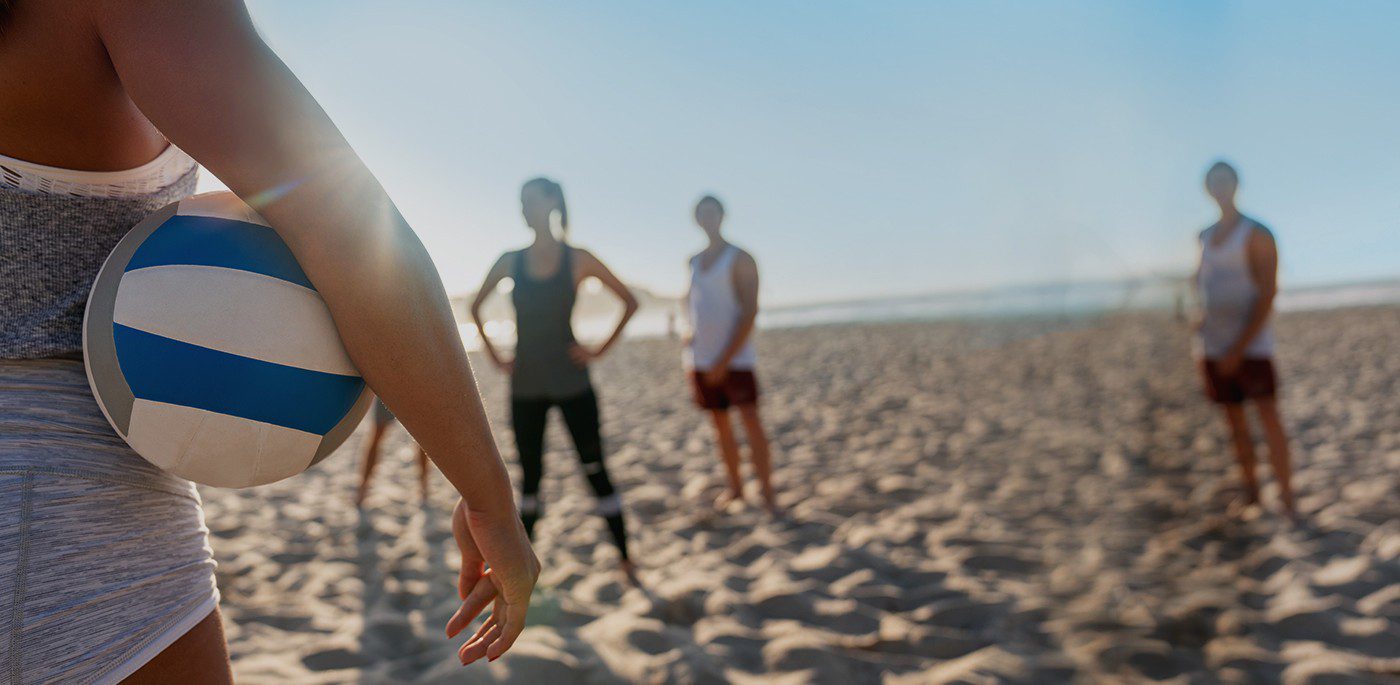 26 YEARS OF REVIEWS
Thank you for the constant updates. It is so refreshing to work with such an efficient and professional business as Cobra Sports. I am pleased to stand behind everything I have said about Cobra Sports, your tremendous service and just how enjoyable it is to work with you and Les.
"The setup is simple, and playing characteristics outstanding. With no guy-wires, the Cobra is the safest portable volleyball system in existence."
We wouldn't use any other volleyball net but Cobra! We have a summer camp and 600 kids every year play only on Cobras. The Cobra is the easiest volleyball net to set up. We never have to worry about the kids getting hurt like with other volleyball equipment.
After going through two volleyball nets within 6 months, the Anaconda Pool Volleyball Net is by far the most indestructible piece of equipment ever! Not only is it tough, it looks great too!
We've had our system since 2005 and haven't had any problems. It installed as advertised. It was easy to install, which was very important to us, since we had special requirements for a dual system with a shared pole.





Read All Testimonials
The latest tips & news on everything volleyball!